VIDEO ADS MADE EASY AND FAST
Import thousands of products, choose your creative, design your niches and build huge numbers of video ads in minutes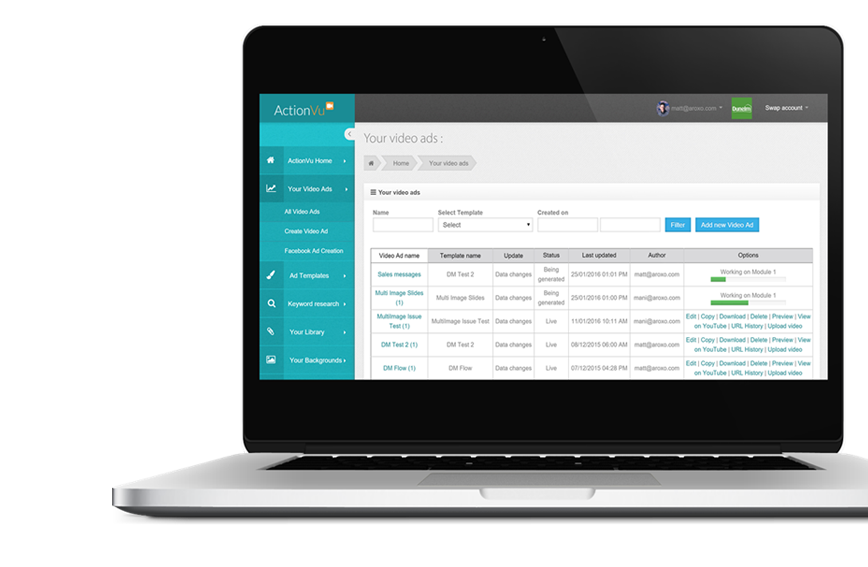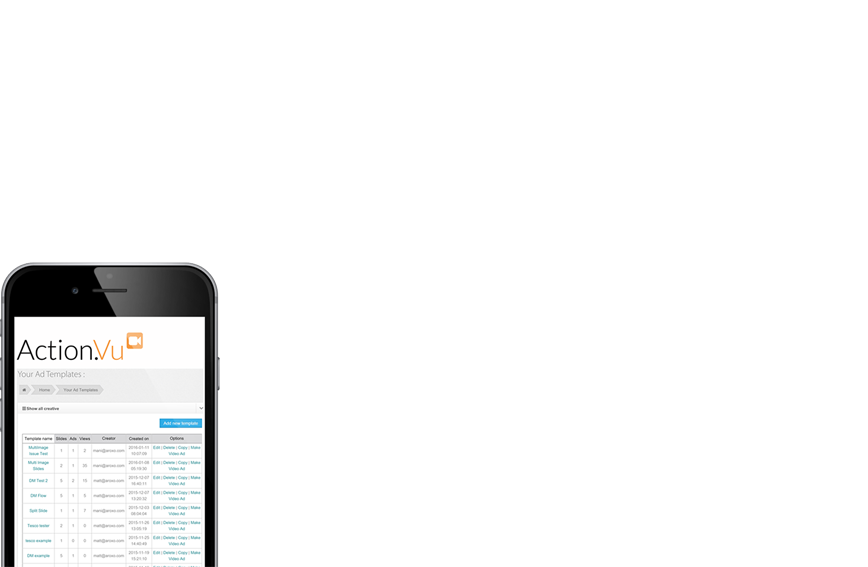 Think video is hard and expensive?
PUSH DOWN THE COST OF VIDEO
By re-using your existing assets like product feed and images, we make video ads quick and easy to produce. And because of this you can optimise and test your ads
Lack of video is holding you back
VIDEO IS PROVEN TO ENGAGE
Video ads get CTRs between 4-7x more than static image-based ads. Not only that, but viewers watch more of the video than a traditional display ad.
Huge creative freedom
OPTIMISE YOUR ADS
Using our unique technology you can optimise your creative. Changing colours, text, images, video styles to find the best ad that works for each of your targeted niches.
FEATURE RICH INTERFACE
Our system gives you complete control over your ad structure and content, so finally you can test and learn at big data scale
SUPPORT FOR MANY CHANNELS
Create video ads for Facebook, YouTube, Display, MP4 and even DooH
EASY DATA IMPORT
Connect direct to Google Merchant Center to import all your product data.
POINT AND CLICK
Drag and drop components then configure colours, text, images and sound.
SCALABLE TO THOUSANDS OF ADS
Can create thousands of video ads in a matter of minutes using our cloud
HUNDREDS OF TEMPLATES
Combine our huge library of ad templates to create a unique video ad
OPTIMISE AND LEARN
Optimise your video ads,